About Us
Attorneys
Experience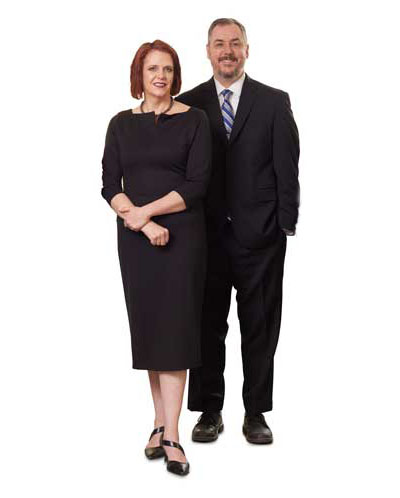 A great criminal defense attorney is not made overnight, or even in three years of law school. It takes years and years of practical experience, going into Court day after day and fighting the fight. The attorneys at Rigney Law have already put the work in, and can put those years of experience to work for you. When your liberty is at stake, the quality of your attorney may be the difference between prison and freedom. No attorney can guarantee your result, but you can count on the attorneys at Rigney Law to see all the issues, and stand and fight to preserve your rights, whenever necessary.
Effort
Of course, even the most experienced criminal defense attorneys will fail if they aren't willing to put in the work for their clients. At Rigney Law, we understand that excellence in the Courtroom starts with effort behind the scenes and a willingness to put in the time necessary to put our clients in the best position possible. When preparation is the key to your success, the attorneys at Rigney Law will come in early, work late, and do anything else to put our clients in the best position possible.
Our Philosophy
Everyone in the justice system has a desire, or at least a hope that things will turn out their way. Even if you can't articulate what your exact best-case scenario is, our criminal defense lawyers can help you understand what your options are, what your chances are, and what the best course of action is. No lawyer has spent their career delivering nothing but good news, but attorneys will always provide a frank assessment of your legal situation.
Firm History
Rigney Law LLC was founded on June 9, 2017 by Jacob T. Rigney and A. Kassi Rigney. The Rigneys are a husband and wife criminal defense team with over 30 years of criminal law experience including extensive jury trial experience.
Jake and Kassi met as Marion County Deputy Prosecutors and married in 2009. Jake founded The Law Office of Jacob Rigney in 2015. Over the next two years, The Law Office of Jacob Rigney grew to be unmanageable for one attorney. Kassi joined Jake in private practice and they founded Rigney Law LLC.
While both Jake and Kassi have extensive experience in high level felony practice, Jake's background is primarily in general offenses, including murder, robbery, and burglary cases, and Kassi's background is primarily in drug and gun offenses.
While at the Marion County Prosecutor's Office both Jake and Kassi held supervisory positions. Jake was the Court Supervisor of Major Felony Court G05 in Marion County. In addition to her work in the criminal field, she was an adjunct faculty member in the Paralegal Studies Program at Saint Mary-of-the-Woods College from January of 2013 to July of 2018.