Can you refuse a blood draw when facing an OWI?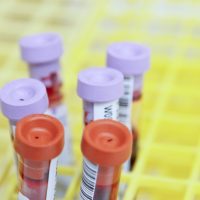 Can you refuse a blood draw in Indiana when facing OWI or DUI charges?
Kassi Rigney – Well, you certainly can refuse a blood draw. There's something in the state of Indiana called the implied consent law. And whether you are simply holding Indiana driver's license or operating a vehicle on Indiana roads, you have kind of preliminarily consented to submit to a lawful request for a chemical test. And if you refuse that chemical test regardless of anything else, what happens, your license will be suspended for one year. And if it's your second DUI or your second refusal, it will be two years. And there is no hardship license for that. There's no… it's just straight suspended time.
Jacob Rigney – Yeah, it's sort of like asking if you can refuse to be arrested. I mean, you can say I ain't gonna do it, but if the police have a different idea, they will make it happen.
Soundbite: Can you refuse a blood draw in Indiana when facing OWI charges – from Tales from the Brown Desk, Episode 8 – OWI & DUI laws