Convicted Felons May Face Federal Charges if Caught With a Gun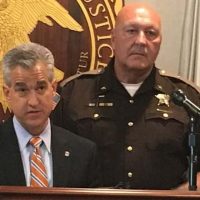 Felons Caught With a Gun May Face Federal Charges
If you are a convicted felon and caught with a gun, you may face federal charges which will make it a lot harder to get out of jail.
Today, the City of Indianapolis announced an expanded partnership with federal authorities to help curb the recent surge in murders and gun violence. U.S. Attorney Josh Minkler says there is an advantage of charging convicted felons federally. That advantage is the rules of federal criminal procedure which make it much easier to have someone held without bond.
Read the full article here.