Clemency And Pardons In Indiana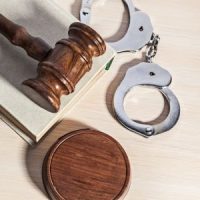 Under the Indiana Constitution, offenders can apply to the Governor for a commutation, pardon, or reprieve from their sentence.  Relief through clemency is available after the offender has served only a portion of their sentence.  A pardon is only available when five (5) years has passed since the completion of the sentence.
Are You Eligible For Clemency? 
Within the state of Indiana, there are many rules for who is, and is not, eligible for clemency. Some of the most important eligibility rules for clemency are as follows:
Offenders sentenced after October 1977 and were sentenced in excess of ten (10) years, may be considered after having served one-third (1/3) of their sentence or twenty (20) years, whichever comes first.
Offenders serving a life sentence are eligible for clemency after serving 10 years of their sentence.
Offenders who have served their minimum sentence and are eligible for parole consideration are not eligible for clemency consideration.
Offenders whose request for clemency was denied, can only re-apply after a minimum one (1) year has passed since the clemency denial.
Are You Eligible For a Pardon? 
Eligibility to apply for a Parton in the state of Indiana are as follows:
The conviction must be by the state of Indiana, not in a federal court.
Offenders must be five (5) years removed from the completion of their sentence. Parole and Probation are considered part of the sentence calculation. 
How Can You Receive Clemency or a Pardon? 
To seek relief through clemency or a pardon, you have to submit an application to the Indiana Parole Board.
Information necessary for a Petition for Clemency include:
Court of conviction and sentencing information
Facility of confinement and jail credit time
Describe the circumstances of the offense and the reason for Clemency request
Statements from the trial Judge and trial Prosecutor
Information necessary for a Pardon Application include:
Case numbers and sentencing information
Resume listing your complete work history
Complete list of community service
Copy of your Certified Driver's Record
Letters of Recommendation
Speak With A Skilled Indianapolis Criminal Defense Lawyer 
Pardons and clemency are rooted in a complex legal framework. Speak with a skilled Indianapolis criminal defense lawyer today. We will help you determine if, and when, you are eligible for relief from a criminal conviction. And we will put together the right documentation to develop an effective application.
Sources: 
Constitution of the State of Indiana
Indiana Code
forms.in.gov/download.aspx?id=8701
in.gov/idoc/files/2015_PardonPacket.pd