How "Drugged Driving" Can Lead To A One Year In Jail In Indiana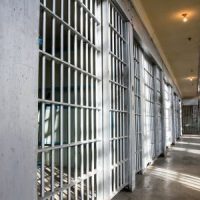 Under Indiana law, a person can be charged with a Class C misdemeanor for a first-time offense of operating a motor vehicle while intoxicated (OWI). This carries a maximum sentence of up to 60 days in jail and a $500 fine. But if the state can prove that the defendant operated their vehicle in a way that "endangers another person," that charge can be elevated to a Class A misdemeanor, which carries significantly harsher penalties–up to 1 year in jail and a $5,000 fine.
Indianapolis Man Convicted of OWI After Admitting Marijuana Use
A common misconception is that the state needs to prove the defendant had a blood-alcohol content of 0.08 percent or higher for someone to be guilty of OWI. That is actually not the case. While a 0.08 percent BAC does constitute "per se" proof of intoxication, it is not the exclusive means of proving someone is guilty of OWI. A court can look at other factors to determine if a person was legally impaired while operating a motor vehicle.
A recent decision from the Indiana Court of Appeals, Cole v. State, provides a helpful illustration. In this case, the defendant rear-ended another vehicle at an intersection in Indianapolis. A police officer attended the scene and smelled "burnt marijuana" on the defendant's breath. The defendant admitted he'd been smoking marijuana about an hour before the accident. The officer further observed the defendant's eyes were "red and bloodshot."
Prosecutors subsequently charged the defendant with Class A misdemeanor OWI. The case was tried before a judge sitting without a jury. The judge found the defendant guilty and sentenced the defendant to one year in jail, with all but four days suspended.
On appeal, the defendant argued there was insufficient evidence to support his conviction. The appellate court rejected this argument and upheld the conviction. The Court of Appeals noted that under Indiana case law, an "impairment" for purposes of OWN could be established by evidence of of the following:
the consumption of a significant amount of an intoxicant;
impaired attention and reflexes
watery or bloodshot eyes
the odor of an intoxicant on the breath
unsteady balance; and
slurred speech.
Here, as previously noted, the defendant not only admitted to smoking marijuana but had bloodshot eyes and smelled of marijuana. Furthermore, a test of the defendant's blood following the accident confirmed he had THC–the active ingredient in marijuana–in his blood.
Speak with an Indianapolis Drunk Driving Lawyer Today
The defendant in the case above did himself no favors by admitting to the police that he had smoked marijuana. Many people think that if they are "helpful" to the police that will get them out of trouble. But that is not how the law works.
Indeed, if you are ever arrested or charged with OWI your first call should be to a qualified Indianapolis DUI & OWI lawyer who can defend you in court and assert your rights. Contact Rigney Law LLC today to schedule a free consultation with a member of our criminal defense team.
Source:
scholar.google.com/scholar_case?case=3077036325367936163