Reasons NOT To Represent Yourself in Your Indianapolis Criminal Case (Part 2)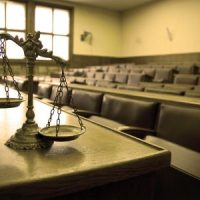 If you've been charged with a crime in Indianapolis, there are countless reasons why it is in your best interest to retain a criminal defense attorney, even though you have the legal right to represent yourself. In a previous article, we discussed five reasons you should not represent yourself in your Indianapolis criminal case. These reasons are:
The legal system is complex
Conducting investigations may be challenging
You risk overlooking legal defenses
You may not be objective
Courtroom experience is crucial
In this second part of the article titled, "Reasons NOT To represent yourself in your Indianapolis criminal case," we look at five more reasons why you should not represent yourself in your Indianapolis criminal case.
THE ETHICAL STANDARD IS APPEARANCE OF IMPROPIETY THIS SOUNDS IMPROPER TO ME
SUGGESTED ALTERNATIVES:
You cannot identify legal issues [as opposed to factual issues]
You do not understand legal relevance
You do not understand how to preserve issues for appeal
You do not know when to ask for a mistrial
Self-Representation Can Take an Emotional Toll on You
The uncertainty of the outcome, the potential consequences of the criminal charges against you, and the weight of the whole process can overwhelm you. Adding self-representation to this mix is bound to make the situation worse. The emotional toll that comes with having to defend yourself can be debilitating. When self-representation takes an emotional toll on you, you may make mistakes that end up costing you.
You Could Make Incriminating Statements
If you represent yourself, you risk making incriminating statements. Your lack of knowledge and experience may lead you to say things that can be used against you. You could make statements that could hurt your case. A criminal defense lawyer with the necessary knowledge and experience will speak on your behalf and offer legal guidance whenever you need to speak.
It is vital to note that you cannot ask the judge or prosecutor for legal guidance if you choose to represent yourself.
Cross-Examining Witnesses is Challenging
During cross-examination, the defense can question the prosecutor's witnesses and vice versa. Without formal training, you will not know how to cross-examine witnesses at trial. An attorney knows what questions to ask witnesses. They know how to impeach a deceitful witness and properly convey inconsistencies to the jury. Impeaching a witness is when you discredit or undermine the credibility of a witness.
You May Not Know How To Make Opening and Closing Arguments
Finally, you may not know what points to emphasize when making your opening and closing arguments in court that can help you win your case. An attorney will know this and will argue your case effectively. While you may think arguing from your heart is the best thing, that may not be the right way to do it.
Contact an Indianapolis Criminal Defense Lawyer
Contact our skilled Indianapolis criminal defense lawyers at Rigney Law LLC for help if you are facing criminal charges.