Removing a GPS Tracking Device Placed by Police is Not Theft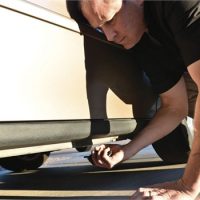 Court Says Removing a GPS Tracking Device Placed by Police is Not Theft
The Indiana Supreme Court ruled that removing a GPS tracking device placed by police on a personal vehicle is not theft. Chief Justice Loretta Rust said "To find a fair probability of unauthorized control here, we would need to conclude the Hoosiers don't have the authority to remove unknown, unmarked objects from their personal vehicles".
During oral arguments last fall, Justice Steven David said "I'm really struggling with how is that theft". The Court declared that the suspect in question did not "steal" the government-owned device, and that law enforcement should have known better before bringing the charges.
Read the full Vice article here.