Seven Ways To Lose Your Driver's License In Indianapolis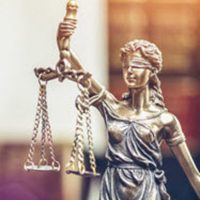 In 2021, the most commonly charged offense in Marion County was driving on a suspended license. That's probably because Indiana lawmakers allow bureaucrats to suspend drivers' licenses, often indefinitely, for many reasons, some of which are unrelated to driving safety.
There's a chance an Indianapolis license rehabilitation lawyer can beat these charges in court. Clearing up drivers' license issues before the defendant gets pulled over is an even better strategy. Since technical issues cause most drivers' license suspensions, these suspensions are often relatively easy to address.  However, the Bureau of Motor Vehicles doesn't make it easy to figure out what you have to do to fix your license issues.
The attorneys at Rigney Law will review your driver's license status during a free consultation and give you a checklist of things you need to do in order to get your license back.  If you need a lawyer, you might decide to hire us, and if you don't need one, you can leave our office with a free plan for how to fix these issues yourself.
Driving Without a Required SR-22
Getting caught driving without insurance often causes the BMV to issue an SR-22 requirement.   Essentially, they require you to pre-pay your insurance, and they require your insurance company to notify them if you fail to keep it.  If you miss a payment, your insurance company contacts the BMV, and the BMV automatically suspends your license.
People often assume that getting SR-22 insurance is difficult or very costly.  It often is not.  People often also assume that if your license is suspended, you can't get insurance.  This is incorrect.  Even if you are suspended, an insurance company will generally be happy to take your money and insure you.
HTV Suspensions
A Habitual Traffic Violation suspension occurs one of two ways.  If an Indiana driver accumulates 3 major infractions in 10 years, the BMV will automatically suspend that person's license for 10 years.  If an Indiana driver accumulates 1 major infraction and 9 minor infractions in any 10 year period, the BMV will automatically suspend the person's license for 5 years.  Major offenses include operating while intoxicated, reckless driving, driving while suspended, and operating having never received a license.  Every other type of offense is a minor infraction.
Once such an administrative suspension has been issued, there is little an attorney can do to reverse it.  But a good attorney can help you get specialized driving privileges on that suspension, which allows the person to drive in limited situations even though they are suspended.
Lifetime Driver's License Forfeitures
Legislators repealed the lifetime license forfeiture statute in 2014. Before then, if you were caught driving on an HTV suspension, and you were convicted of a felony, you forfeited your license for life. If you were convicted of such an offense before 2014, your drivers' license may still be permanently revoked.  Such drivers are still eligible for specialized driving privileges, and once 10 years of the suspension have been served, a Judge can rescind the lifetime suspension.
Failure to Pay Reinstatement Fees
When a person is caught driving without insurance, the BMV imposes an additional requirement on top of whatever occurred in Court.   In that situation, drivers must also pay reinstatement fees.  Prior to 2022, it was necessary to get a reinstatement fee waiver from a Court if you couldn't afford the fees.  However, in 2022, the legislature made significant changes to that process.  Now, if a driver has outstanding reinstatement fees, that person only needs to get SR-22 insurance.  Once the insurance company notifies the BMV, those reinstatement fees are stayed.  If the driver keeps the SR-22 insurance for 6 months, the fees are automatically waived.
Too Many Points
Each time a person is found in violation of the traffic code, they receive points on their license.  Points vary depending on the offense, but range from 2 points for some speeding offenses, all the way up to 8 points for major infractions like Operating While Intoxicated.  If you accumulate too many points, you can face suspensions.  However, those suspensions are also eligible for specialized driving privileges.
Usually, if an Indianapolis criminal defense lawyer fights the citation, the issuing officer must testify in court.  Sometimes officers don't appear.  In those cases, the citation is usually dismissed.
Unpaid Tickets and Default Judgments
If you are cited for a traffic violation, the case is typically filed in Court.  In Indiana, if you fail to appear for the case or file a denial, the Court can issue a default judgment.  In that situation, the Court finds you in violation and issues a fine.  If you fail to pay the fine, your license will be suspended for seven years, or until you pay the ticket, whichever comes first.  Typically, you don't need a lawyer in this situation, because it is usually going to be cheaper to pay the ticket than to hire a lawyer.
However, occasionally you might want to hire a lawyer and attempt to get the default judgment reversed, especially if there were multiple infractions that lead to a large number of points on your license.
Reach Out to an Effective Marion County Attorney
Criminal suspects have important rights when their cases go to court. For a free consultation with an experienced criminal defense attorney in Indianapolis, contact Rigney Law LLC. Virtual visits are available.
Source:
vera.org/news/drivers-license-suspensions-for-unpaid-debt