Signs You Hired The Wrong Criminal Defense Lawyer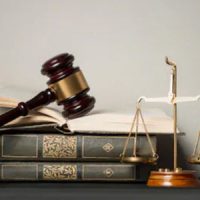 When facing criminal charges, hiring the right criminal defense lawyer is one of the most crucial steps you can take. The right defense lawyer will know how to protect your rights and fight your charges. Hiring the wrong criminal defense lawyer can have grave consequences.
Before hiring a criminal defense lawyer, you must do your research. But what happens if you have already hired the wrong criminal defense lawyer? The good news is that you have the right to counsel of your choice and can hire someone else. Also, if ineffective assistance of counsel results in you being convicted, you can pursue Post-Conviction Relief and have your conviction overturned.
Did you hire a criminal defense lawyer and wonder how you can tell if you hired the wrong one? Below are some signs you hired the wrong criminal defense attorney.
Poor Communication
Poor communication is a major red flag that you hired the wrong defense lawyer. Although lawyers are busy people, they have a duty to keep their clients reasonably informed about their cases. Your defense attorney should also respond to your requests for information within a reasonable amount of time. If your defense attorney doesn't take your calls or if they take too long to call back or reply to messages and emails, it is a sign that you, and your case, is not a priority.
Unprofessional Behavior
If your defense lawyer fails to keep meetings, makes crucial decisions about your case without your input, misses deadlines, or fails to disclose conflicts of interest, it is a clear sign that you hired the wrong lawyer.
Pushing You To Plead Guilty
A negotiated resolution, or plea deal, is often a reasonable option.  And Indiana attorneys are required to present all offers made to their client.  However, a criminal defense attorney should only advise you to enter a plea deal after they have reviewed the State's evidence, discussed the State's evidence with you, and your possible defenses.
Outcome Promises
Finally, if your defense attorney makes you promises about the outcome of your case, it is a sign that you made the wrong choice. A good criminal defense attorney understands that they cannot make guarantees about what the handling prosecutor, or the assigned judge, or a jury, will do in the future. A good lawyer only promises to work hard and give the case their best.
Contact Us for Legal Help
To get help with your criminal case, contact a skilled Indianapolis criminal defense lawyer at Rigney Law LLC.
Source:
law.cornell.edu/wex/ineffective_assistance_of_counsel#:~:text=To%20prove%20ineffective%20assistance%2C%20a%20defendant%20must%20show%20(1)%20that%20their%20trial%20lawyer%27s%20performance%20fell%20below%20an%20%22objective%20standard%20of%20reasonableness%22%20and%20(2)%20%22a%20reasonable%20probability%20t