Tips To Help You Win Your Criminal Appeal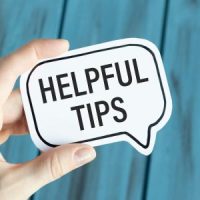 If you've been convicted and sentenced, following a trial, you may have a legal challenge available through the appeal process. Indiana's constitution gives criminal defendants the right to appeal. Appealing a criminal case is essentially asking the appellate court to review your case and reverse the trial court's decision. However, you should keep in mind that winning a criminal appeal is not easy. The appeal process is complex. Nonetheless, it is not impossible to win a criminal appeal and the following tips may help.
Tip #1: Hire an Experienced Appeals Attorney
The first and most crucial thing you should do to increase your chances of winning your criminal appeal is to hire an experienced appeals attorney. Hire an attorney with experience handling appeal cases and who understands how to litigate an appeal in court. Additionally, it is crucial that the attorney you work with understands the right strategies to apply throughout your case.
Tip #2: File Your Paperwork on Time
In Indiana, you initiate an appeal by filing a Notice of Appeal with the trial court. A Notice of Appeal informs the trial court that you seek a review of your case. It is vital that you file this notice within the set time. In Indiana, you have thirty days after the entry of a final judgment to file a Notice of Appeal. You should not allow the shock of the trial court's decision to cause you to delay filing your paperwork.
Tip #3: Be Patient
After filing a criminal appeal, you need to exercise patience. The appeal process takes a long time.  This has to do with the procedural requirements of a criminal appeal.  But you also want your attorney to have the time they need to review your cases and pursue all grounds for appeal.
Contact Us for Legal Help
If you need help with a criminal case or appealing the trial court's decision, contact our experienced Indianapolis criminal defense lawyer at Rigney Law LLC today.
Source:
in.gov/attorneygeneral/about-the-office/appeals/victim-services/appeals-process/#appealsprocess:~:text=The%20Constitution%20of%20Indiana%20gives%20offenders%20the%20right%20to%20appeal