Traffic Offenses in Indianapolis: Understanding Your Legal Options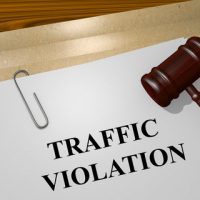 Often, when people are pulled over for a traffic offense, they assume the situation is not serious. However, while traffic offenses may seem minor on the surface, they can have far-reaching consequences. When given a ticket, your first thought is most likely to pay it and proceed with your life. But is that the best thing to do? This article discusses traffic offenses in Indianapolis and your legal options. Read on!
Indiana Traffic Laws
Indiana has specific rules that dictate how drivers should behave on the road. Traffic offenses are defined by state law, but it is the courts in each county in the state that actually determines what the violation penalties will be on your case. For this reason, it is vital that you consult with a traffic attorney in Indianapolis that understands local traffic laws.
Common Indiana Traffic Offenses
There are a wide range of traffic offenses in Indiana. The following are some of the most common ones;
Speeding
Driving with a suspended or revoked license
Aggressive driving or reckless driving
Leaving the scene of an accident
Habitual traffic violations
Driving under the influence (DUI)
Most traffic violations in Indianapolis are civil administrative violations. However, some traffic offenses, such as DUI/OWI, are criminal in nature.
Understand Your Legal Options
You have the right to pay the fine after being pulled over and charged with a traffic offense. However, you also have the right to contest the charge. Many people who receive traffic violations don't bother to dispute them. They just pay the fines. But while many people choose to pay the fines and move on with their lives, it does not mean that is the option you should choose. When you pay the ticket, it is like you have pleaded guilty, and pleading guilty to a traffic violation has several consequences, including points being added to your driver's license. You should allow a qualified Indianapolis traffic lawyer to help you determine the best way forward.
If you decide to contest the ticket or an attorney advises you to do so, it is best that you avoid representing yourself. It is best to allow someone familiar with the court system to help you fight your charges. Retaining an attorney for a traffic violation may seem too expensive, but you would be shocked at how much you can save by working with a skilled attorney. Additionally, when you work with a lawyer, you increase your chances of the ticket getting dismissed completely and penalties being reduced.
The following are some of the penalties you risk facing if you plead guilty or are found guilty of a traffic violation in Indianapolis;
Fines
Points on your driver's license
Loss of your commercial driver's license
Suspension of your driver's license
When it comes to points on your driver's license, it depends on the type of offense. More serious offenses like aggressive driving, DUI/OWI, or leaving the accident scene attract up to 8 points. F you accrue 20 points within 24 months, your license will be suspended by the Indiana Bureau of Motor Vehicles.
Contact an Indianapolis Criminal Defense Lawyer
If you are dealing with a traffic charge, contact the skilled Indianapolis criminal defense lawyer at Rigney Law LLC. We can protect your rights and help you determine the best way of dealing with the situation.