5 Tips for Those on Probation or Parole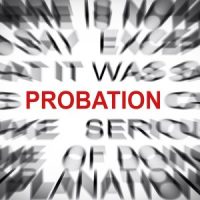 Probation and parole are opportunities for people charged and convicted of a crime. Probation is when an offender is released into the community instead of being sent to jail or prison and is subjected to supervision. On the other hand, parole is when a convict is released from prison before they complete their sentence. Parolees are also subjected to supervision. Probation officers supervise probationers, whereas parole officers supervise parolees. Successfully completing a term of probation or parole can be a challenge. However, it is not impossible. With dedication and hard work, you can successfully complete a term of probation or parole. If you are on probation or parole, read on for some tips that can help you successfully complete your term.
Tip #1: Adhere to the Rules of Your Probation or Parole
The first thing you should do if you are on probation or parole is to take things seriously and adhere to all the rules of your probation or parole. Ensure you report to your probation or parole officer as instructed. If one of your probation or parole conditions is to avoid alcohol and drugs, make sure you stay away from alcohol and drugs. Other rules of your probation or parole may include the following;
Maintaining employment
Paying fines and restitutions
Submitting to regular drug testing
Avoiding criminal behavior
Attending drug or alcohol recovery meetings
Not leaving a specific geographical area without permission
Following the rules will prevent you from getting into trouble. For example, it may prevent you from being sent to jail.
Tip #2: Keep a Calendar
Keeping a calendar of your probation or parole conditions and when the conditions need to be completed can be beneficial. A calendar can help keep you focused and on track. A calendar can help keep you organized.
Tip #3: Seek Clarification and Ask Questions
People who successfully complete their probation or parole seek clarification and ask questions when something is unclear. They check with their probation or parole officer or consult another skilled individual, such as an attorney, before taking action. It is the offender's responsibility to know and follow the terms probation or parole conditions.
Tip #4: Maintain a Good Attitude
Probation and parole monitoring is available as an alternative to jail or prison.  Constantly remind yourself that probation or parole is better than time in custody. Maintain a positive attitude, and remember that your probation or parole term is just for a season. Do not pick fights with your probation or parole officer or other people. This rarely helps.
Tip #5: Seek Treatment or Counseling Services When Necessary
If you are struggling with issues that might prevent you from staying on track while on probation or parole, substance abuse or mental health issues for example, do not hesitate to seek the necessary counseling or treatment services. You can complete your probation or parole with the right treatment plan or counselor.
Contact Us for Legal Help
Are you on probation or parole?  Do you have questions?  Have you been accused of violating your probation or parole monitoring conditions? If so, contact a qualified Indianapolis criminal defense lawyer at Rigney Law LLC.