Crucial Steps To Take if You Are Facing Probation Violation Accusations in Indianapolis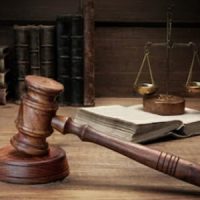 After a person is charged and found guilty of a crime in Indianapolis, one possible sentence the court may impose is probation. Probation allows an offender to serve all or part of their sentence in the community under the supervision of a probation officer instead of in jail. When you are sentenced to probation, it is a requirement that you adhere to all the terms of your probation. Some common terms of probation include meeting with your probation officer regularly, avoiding criminal behavior, avoiding alcohol and drugs, submitting to regular alcohol and drug screens, paying fees, and completing community service. If you violate any of the terms of your probation, your probation officer may file a violation of probation. This article discusses the crucial steps to take if you are facing probation violation accusations in Indianapolis.
Understand the Alleged Violation
The first crucial step when facing probation violation accusations is understanding the allegations against you. It is vital that you understand what you are being accused of doing wrong. Understanding the alleged violation will help you make informed decisions and prepare for the next steps.
Like with a new charge, you will be provided a copy of the violation allegations and informed of your rights and the potential penalties.
Contact a Qualified Attorney
It is in your best interests to contact a skilled criminal defense attorney if you are facing probation violation accusations. An attorney can help you understand the allegations against you and the possible consequences of the violation. A skilled criminal defense lawyer can help you understand your legal rights and options, gather evidence to support your position and represent you in court.
Prepare for Your Probation Violation Hearing
If you are scheduled to attend a probation violation hearing, it is vital that you prepare thoroughly for the hearing. Your attorney will help you prepare for your probation violation hearing. For example, your attorney can help you gather evidence and contact witnesses on your behalf. Your attorney can also help you prepare to testify under cross examination if you plan to testify.
Attend the Probation Violation Hearing
Ensure you attend the probation violation hearing. If you do not attend your probation violation hearing, it could result in additional charges and possibly an arrest warrant. Also, remember that the probation violation hearing is an opportunity for you to present your case and defend yourself. Your criminal defense attorney can help you navigate the probation violation hearing.
Obey Court Orders
If you are found guilty of violating your probation, comply with any order the court issues. Failure to do so can result in additional violations.
Contact Us for Legal Help
Contact our skilled Indianapolis criminal defense lawyers at Rigney Law LLC if you are facing probation violation accusations.