Can a Police Report be Used as Evidence?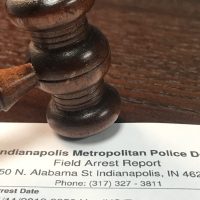 The police report itself cannot be used as evidence in a criminal case. The rules of evidence are pretty specific. A police report is considered hearsay.
There are a lot of exceptions to the hearsay rule, and one of them is police reports. The hearsay rule says the state cannot offer a police report in a criminal case. Offering the police report instead of having people testify as to what they saw would violate the confrontation clause of the United States Constitution. Which essentially says that the accused has the right to see and hear the testimony not just have it read back to them out of a police report.
~ Indianapolis Criminal Defense Attorney, Jacob Rigney
~ Excerpt from episode 13 of Tales from the Brown Desk.