What does the word discovery mean in legal terms?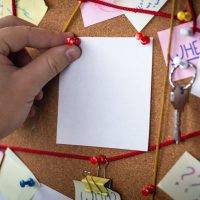 The word discovery is a reference to the trial rules which sets out different methods by which you "discover" the other side's evidence. Essentially, discovery is the process of gathering all the information that will be used in a legal case, then providing that information to the other side.
You can't just go looking for things that are going to embarrass somebody and won't lead to relevant information. But you can "go fishing" for information. You can find out who all the witnesses are, and make their witnesses give statements or answer questions.
In criminal cases, discovery is limited in ways that it is not in civil cases. For example, interrogatories. Interrogatories are where you write written questions and send them to a witness or an opposing party and make them answer them. Interrogatories are not typically allowed in criminal cases. ~ Indianapolis criminal defense attorney, Jacob Rigney.
~ Excerpt from episode 13 of Tales from the Brown Desk.