COA: Motion to suppress should be granted because officers lacked probable cause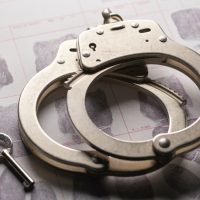 Indiana Court of Appeals Finds Officers Lacked Probable Cause to Search & Reverses Trial Court's Denial on his Motion to Suppress
The Marion Superior Court denied Tigner's subsequent motion to suppress, but he successfully moved to certify for interlocutory appeal in Andrece Tigner v. State of Indiana, 19A-CR-1478.
Tigner, who was present during a home detention check that resulted in the discovery of illegal drugs and ended with him in handcuffs secured a reversal from the Indiana Court of Appeals. The court found officers lacked probable cause to search the man and reversed his denied motion to suppress.
In considering whether the search which led the Tigner's arrest was supported by probable cause as required by the Fourth Amendment, the Indiana Court of Appeals reversed in Tigner's favor, finding the search to be unconstitutional because the officers lacked probable cause to arrest him.
Read the full Indiana Lawyer article.
Uncovering the Truth
Thanks to our years of experience in criminal law, we know that you can't always trust police testimony or eyewitness accounts. While an officer's observations are often the basis for an arrest, there are countless cases in which a defendant has been unfairly arrested because of an officer's error. That's why Rigney Law aggressively pursues the truth and use it to craft a solid defense against our client(s) charges.
From there, we can begin building a defense that gives you a solid chance at beating or reducing your charges.
We Advocate for You
When you hire Rigney Law LLC, you can feel confident that we'll dedicate all of the resources we have to your defense. We're a strong advocate for our client's rights, and we won't let the state violate those rights as they try to prove your guilt. By analyzing every aspect of a case, we will be able to find weaknesses in the state's case and build a solid defense for you.
A criminal conviction can forever change the course of your life—don't try to fight your charges alone. Turn to the team at Rigney Law LLC. Call us at 317-623-0992 to get the legal support you deserve.