Exploring the Constitutional Rights of Defendants in Indianapolis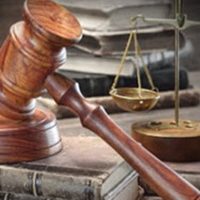 If you have been arrested and charged in Indianapolis, it is crucial that you understand what rights you have as a criminal defendant. Whether you are guilty or innocent, you need to understand your constitutional rights. If you are facing criminal charges in Indianapolis, keep reading to learn about what rights you have as a criminal defendant.
#1: The Right To Retain a Defense Attorney
As a criminal defendant in Indianapolis, you have the right to hire a criminal defense attorney. It is best to retain legal counsel as soon as possible if you still haven't. According to IC 35-33-7-5, you have twenty days after the initial hearing to retain an attorney if you are charged with a felony and ten days if you are charged with one or more misdemeanors.
#2: The Right To Be Appointed Legal Counsel at No Cost
You may be worried about your case if you can't afford to pay an attorney. The good news is that, in Indianapolis, if you cannot afford to hire an attorney, you have the right to be assigned counsel at no cost.
#3: The Right to Know the Nature and Cause of the Accusations Against You
You have the right to know the nature, and penalties, of the charges you are facing. You also have the right to know who the State's witnesses are and the evidence the State plans to use against you at trial.
#4: The Right to a Speedy Trial
Indiana Criminal Procedure Rule 4 dictates speedy trials in Indiana. The speedy trial guarantee generally means that your case must be tried, or you must be released within a "reasonable amount of time." According to Indiana law, if you are not released before a set deadline, and your case has not been taken to trial, your case may be dismissed. The basic rule is 70 days, however, the rule is very complicated in how those 70 days are calculated.
#5: The Right to a Public Trial
In an Indianapolis criminal case, the defendant has the right to a public trial. A public trial, just as the name suggests, is a trial that is open to the public. However, the public trial guarantee does not mean that a trial must be held in an easily accessible location or the media has unlimited access to the proceedings. Depending on the situation, the court may even be allowed to bar the media from some parts of the trial.
#6: The Right To Confront and Cross-Examine Witnesses
You have the right to confront and cross-examine witnesses against you. However, you should know that there are times when you may give up or lose this right. A qualified criminal defense attorney can help you understand the circumstances where you may waive or lose your right to confront and cross-examine witnesses.
#7: The Right To Obtain Witnesses in Your Favor
In a criminal case, the prosecution has the right to compel witnesses to testify. The Constitution levels the playing field by giving criminal defendants the right to have a compulsory process for obtaining witnesses in their favor. If necessary, an arrest warrant may be issued to compel a witness to come to court and provide testimony in your defense.
Contact an Indianapolis Criminal Defense Lawyer
Contact an experienced Indianapolis criminal defense lawyer at Rigney Law LLC to learn more about your rights as a defendant and ensure your rights are protected.