Getting Out Of Jail, And Staying Out Of Jail, In Marion County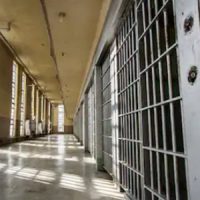 Especially with the rise of COVID and other serious infectious diseases, the high percentage of unsentenced inmates in American jails has gotten a lot of attention recently. And, Indiana has one of the highest percentages of unsentenced county jail inmates in the country. This fact has affected pretrial release in Marion County at multiple stages. In general, it's easier to get out of jail following an arrest, and it's easier to stay out of jail pending trial. More on these things below.
Nevertheless, an Indianapolis criminal defense attorney is still a necessary partner at all jail release stages. Pretrial release is important, and not just for personal and professional reasons. Defendants who are stuck behind bars have significantly less leverage in plea negotiations. So, prompt and meaningful bond reviews are often the most important part of a criminal defense case.
Jail Release Options
Usually within a few hours of a jail booking, the Marion County Sheriff establishes some jail release possibilities:
Pretrial Release: The pretrial release qualifications are pretty strict. If the defendant is a first-time offender charged with a nonviolent crime, the sheriff often releases the defendant if s/he agrees to abide by the conditions of bail.
Cash Bond: Anyone can theoretically post a cash bond. This form of pretrial release is a little like a rental property security deposit. If the defendant posts a deposit and abides by all pretrial release conditions, the sheriff refunds almost all of that deposit when the case ends. Even in a misdemeanor, the cash bond amount can be as little as $100, or as high as $1,000.
Surety Bond: Essentially, a surety bond is like an insurance policy. The defendant or his or her family pays about a 10 percent premium, if the defendant doesn't meet all bail conditions, a bonding company assumes the financial risk. In any event, however, the bondsman keeps the 10% premium you pay.
Jail release conditions vary in different cases. Generic conditions may include avoiding trouble with the law, working and/or going to school full time, and appearing at all required court hearings. Offense specific conditions may include a no-contact order for a battery case, or an Ignition Interlock Device in a DUI.
If a Defendant cannot make their bail, an Indianapolis criminal defense attorney can request a bond reduction hearing. At this hearing, the judge considers a much longer list of factors, and the defendant has a legal advocate. So, reasonable bail is probable, although every case (and judge) is different.
Bail Forfeiture in Indiana
If a defendant violates a major condition, like committing another offense or failing to appear at a necessary hearing, the State can request a bond revocation. Sometimes, an attorney can help someone avoid that scenario, but it depends greatly on the type of case and the nature of the alleged violation.
Additionally, a stitch in time usually saves nine. Attorneys can request a variation in release conditions for a good cause, which might prevent the violation from occurring in the first place.
Reach Out to a Diligent Marion County Attorney
Criminal suspects have important rights when their cases go to court. For a free consultation with an experienced criminal defense attorney in Indianapolis, contact Rigney Law LLC.
Source:
prisonpolicy.org/graphs/pretrial_by_state.html