What You Should Know About Probation In Marion County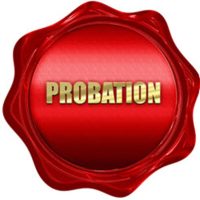 Currently, over three million Americans live under some form of criminal court supervision, such as probation. About 20 percent of these individuals violate their court supervision to the extent that the court revokes it. A subsequent criminal charge and repeated drug use are the most common violations. Failure to report isn't far behind. Other people are revoked on technical grounds, such as failure to pay fines or costs, leaving the county without permission, and failure to install an Ignition Interlock Device in their vehicles.
An experienced Indianapolis criminal defense attorney is a critical partner in these situations. Re-hashing the events of the crime, as well as any extenuating circumstances at the time, doesn't help. These things are all in the past. Additionally, holding up the defendant as a "model probationer" may not help, especially in early discharge petitions. To many judges, this evidence indicates that the system is working. Only an attorney with a good strategy can achieve a positive result in revocation and early discharge matters.
Probation Violations
We mentioned the three most common kinds of probation violations above. Now let's look at them in detail.
Subsequent cases will trigger a mandatory 15 day hold to allow the monitoring agency an opportunity to file the probation violation. Whether bond is set on the violation matter, is up to the Judge.  Sometimes attacking the new offense is an effective strategy in these cases. However, sometimes the burden of proof for the violation is only probable cause for the arrest and not a new conviction.
Drug violations could include drug use and drug possession violations. Chemical drug tests aren't always accurate. Sometimes, proper analysis of the sample is the issue. Other times, these gadgets weren't properly calibrated. Drug possession violations are a bit more tricky. Usually, the burden of proof is only a preponderance of the evidence (more likely than not). That's much lower than the burden of proof than beyond a reasonable doubt. Additionally, most probation supervision agreements include broad waivers of search and seizure protections.
Generally, even if the case seems rather hopeless, an Indiana criminal defense lawyer can negotiate a favorable outcome. Possible alternatives include extending the term of probation, altering the terms of monitoring, or a brief period of incarceration.
Modification or early discharge
If an attorney can assist you in a modification or early termination of probation, depends on how the case was resolved.  If the case was resolved by agreement, the terms of that agreement will limit the Judge's ability to modify terms of probation without the consent of the Prosecuting Attorney.
If you are eligible for modification, as a rule of thumb, defendants who have served at least half the period of probation, have paid all of the fees, fines, and costs, and completed all classes and other requirements are good candidates for modification or early termination.
Connect With a Diligent Marion County Attorney
Criminal suspects have important rights when their cases go to court. For a free consultation with an experienced criminal defense attorney in Indianapolis, contact Rigney Law LLC. Convenient payment plans are available.