Misdemeanor vs. Felony Charges in Indiana: Understanding the Differences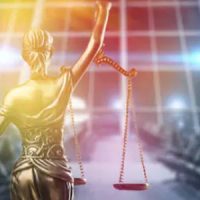 Like most states, Indiana has different categories of criminal charges. In Indianapolis, and the whole of Indiana, crimes are categorized into felonies and misdemeanors. When a person is arrested and charged with a crime in Indiana, they are either charged with a misdemeanor or felony. It is vital that you understand the difference between felonies and misdemeanors in Indiana.
So, what is the difference between misdemeanors and felonies in Indiana? Misdemeanors are less serious crimes than felonies in Indiana. However, while misdemeanors are considered less serious crimes in Indiana, you still face jail time and a fine of up to $5000. Felonies in Indiana are punishable by more than one year in jail and up to $10,000 in fines.
The following is more on misdemeanors and felonies in Indiana:
Misdemeanors in Indiana
While misdemeanor charges in Indiana are lesser charges than felonies, misdemeanors still come with harsh penalties and life-long consequences. For example, a misdemeanor conviction on your criminal record can prevent you from obtaining employment, loans, and even housing.
Indiana has three categories of misdemeanor crimes: Class A, B, and C. The most serious class of misdemeanors is Class A, followed by Class B, then Class C.  Examples of Class A misdemeanors in Indiana include rioting theft, operating while intoxicated. Examples of Class B misdemeanors include public intoxication and disorderly conduct. Examples of Class C misdemeanors include reckless driving and possession of drug paraphernalia.
Felonies in Indiana
Felonies in Indiana are divided into seven categories. The first category of felonies in Indiana is murder. Under Indiana law, a murder charge is the most serious charge a person can face. Being convicted of murder in Indiana can attract a fixed sentence of 45 to 65 years and a monetary fine of up to $10,000. Depending on the specifics of the murder case, a murder conviction can result in a life sentence without parole. Additionally, since murder is a capital offense, sometimes this crime can attract the death penalty.
The other six levels of felony crimes in Indiana are Level 1, Level 2, Level 3, Level 4, Level 5, and Level 6. The following are examples of felonies under each category;
Examples of Level 6 felonies include strangulation, possession of a controlled substance, and theft of a vehicle.
Examples of Level 5 felonies include criminal recklessness (involving a weapon), robbery (involving no injuries), and involuntary manslaughter.
Examples of Level 4 felonies include arson, sexual battery, and possession of a firearm by a serious violent felon
Examples of Level 3 felonies include aggravated battery (resulting in serious injury), rape, child molestation, kidnapping, fleeing the police in a vehicle (resulting in death)
Examples of Level 2 felonies include voluntary manslaughter, kidnapping for ransom, child sex trafficking, and certain drug crimes
Examples of Level 1 felonies include attempted murder, child molesting, enhanced rape charge, and drug dealing resulting in death
Legal Help Is Available
If you or a loved one is arrested and charged with a criminal offense, do not hesitate to contact the qualified Indiana criminal defense lawyers at Rigney Law LLC.