Mistake Of Fact Defense In Child Molestation Cases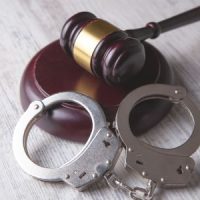 Indiana takes the crime of child molestation very seriously. According to Indiana law, sexual contact with a child below 14 is considered child molestation. This may be sexually touching a child, fondling a child, or sexual penetration. If a person is convicted of a level 4 felony, they could face 2 to 12 years in prison. And if an individual is convicted of a level 1 felony, they could face 20 to 40 years in prison. Also, being convicted of child molestation may attract a monetary fine of up to $10,000 and result in a person needing to register as a sex offender. Because of the harsh consequences that come with being convicted of child molestation, it is vital that if you are charged with child molestation, you retain the services of a skilled sex crime lawyer. An experienced attorney can help you develop a strong defense strategy that can enable you to achieve a positive outcome.
Mistaken Belief
In Indiana, it is a codified defense to the offense of child molesting if the accused believed the child was 16 years old or older.  Indiana courts have gone further, making the defense available to any defendant who reasonably believed the victim to be of such an age that the activity engaged in was not criminally prohibited.
This is a defense provided by statue and requires that the defense show, by a preponderance of the evidence, that the accused in fact believed that child was of consenting age or older, and that it was objectively reasonable to believe they were of consenting age or older.
Contact an Indianapolis Sex Crime Lawyer
If you've been arrested and charged with child molestation in Indiana, contact an experienced and dedicated Indianapolis sex crime lawyer at Rigney Law LLC. A sex crime accusation can have severe consequences, so ensure you do not delay reaching out to us.
Sources:
icesaht.org/wp-content/uploads/2016/01/Indiana-Code-Sex-Crimes.pdf
law.cornell.edu/wex/alibi
I.C. 35-42-4-3(d)
Lechner v. State, 715 N.E.2d 1285