No More Lifetime Suspensions of Driver's Licenses in Indiana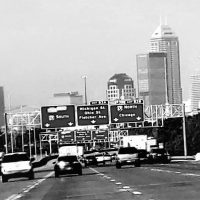 Lifetime Suspension of an Indiana Driver's License is a Thing of the Past
Legislators have recognized that lifetime suspensions are not generally good for the community. As a result, Indiana no longer suspends a person's driver's license for life.
People are not currently getting lifetime suspensions, but the people who got them before the law changed in 2014, still have them. The lifetime suspensions issued before the law changed were not vacated. People who had their license forfeited for life before 2014 are still suspended for life. Some are not eligible to have their lifetime suspension rescinded, yet. Lifetime suspensions are maxed out at 10 years. Although it depends on how you've got there. It may be possible to reinstate after three years.
Lifetime suspensions used to be a thing, and still are for some people. You would get a lifetime suspension when you were convicted of the level, not the level six but a Class D felony, operating as a habitual traffic violator.
So the five and 10 year suspension I just described is called a habitual traffic violator suspension. If you get caught driving on that, it was a D felony, still a Level 6 felony. And as a result of that conviction, if it stayed a felony, your license would be forfeited for life. If you got caught driving on your lifetime forfeiture, that was a Level C Felony, now a Class C Felony, back in the day. It carried a penalty of 2 to 8 years in prison. Just for driving.
If you are living under a lifetime suspension of your driver's license, give us a call.