Right to an Attorney and Right to Remain Silent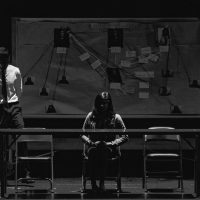 The Right to an Attorney and the Right to Remain Silent are Different Rights
The right to an attorney is different than the right to remain silent. They are preserved in separate and distinct parts of the Constitution. And you can assert one, you can assert the other, or you can assert both.
If you don't want to talk to the police, the best way to avoid doing it is to say both. Just say both right away. "I want a lawyer, and I want to remain silent."
And then you talk to a lawyer before you decide what you want to do next. The police, they like to imply, if not straight-out state, that the interview they're doing is very important, and it's time-sensitive, and it needs to be done right then and there. And that they're not going to wait around, and that they can't do that at a later date.
The truth is almost always the opposite. That they can take your statement whenever they want to. And you always have time to consult with an attorney about it, and decide whether it's really a good idea or not before you decide to do it. There is very little that you can tell them on Tuesday that is not going to be useful to them as well on Friday.
Talk to a lawyer first. Talk to somebody who's got your best interests at heart.