What Is Considered "Aggravated Battery" In Indiana?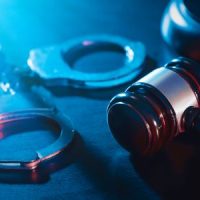 Simple "battery" in Indiana is to touch another person in a rude, insolent, or angry manner or in a rude, insolent, or angry manner place bodily fluid or waste on another person. This is a class B misdemeanor, but there are a number of factors that can elevate the level of offense.
Factors increasing the seriousness of the charge include:
Seriousness of the injury;
Age of the alleged victim or the accused;
Nature of the relationship between the alleged victim and the accused;
If there is a prior conviction involving the same alleged victim;
Speak with an Indianapolis Battery Attorney Today
Battery is a more complicated crime than many people realize. So if you are facing such charges, it is imperative that you work with a skilled Indianapolis battery lawyer who can advise you of your rights and help you in mounting a zealous defense. Contact Rigney Law LLC today to schedule a free consultation with a member of our criminal defense team.