What Is The Difference Between A "Concurrent" And "Consecutive" Criminal Sentence In Indiana?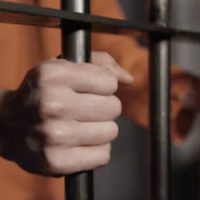 In many criminal cases the defendant is not charged with a single offense. A single "criminal episode" can lead to multiple charges. For example, a person might be charged with both a drug and a weapons offense arising from the same traffic stop. Each offense subsequently carries its own potential criminal penalty in terms of jail time.  A "concurrent sentence" means that the defendant serves the terms at the same time. A "consecutive sentence," in contrast, means the defendant completes the sentences one after another.
While the general rule is that sentences for convictions arising out of a single "criminal episode" are run concurrently.  There are many instances, when a person is convicted of multiple offenses, and the sentencing judge has the discretion to decide whether the defendant must serve those sentences concurrently or consecutively.
There are some cases where a judge must impose a consecutive sentence, such as when the defendant was already on probation or parole when they committed the new offense. However, if the judge gets to decide whether a defendant's sentences should run concurrently or consecutively, the judge must consider any "aggravating" or "mitigating" circumstances.
But the analysis doesn't end there, in some cases, the total prison term is limited even when the counts are run consecutively.  For example, if the most serious non-violent crime a person is found guilty of is a Level 6 felony, then the sentencing court cannot impose consecutive sentences from a single episode of criminal conduct of more than 4 years in prison.
Court of Appeals Orders New Hearing Following 95-Year Consecutive Sentences
A judge does need to explain their reasons for imposing consecutive sentences. This issue came up in a recent Indiana Court of Appeals decision, Wilbourn v. State. Here, a jury convicted the defendant of felony murder in connection with the stabbing death of a woman. The defendant also had two prior convictions for rape in an unrelated case. Based on those prior convictions, however, the trial judge ordered the defendant to serve his 55-year murder sentence consecutively with the two 20-year sentences for the rape convictions–for a total of 95 years in prison.
The Court of Appeals held the trial court abused its discretion, not by imposing consecutive sentences, but by failing to explain its reasoning for doing so. As noted above, a trial judge is required to identify "any aggravating or mitigating circumstances" that weighs for or against consecutive sentencing. In this case, the trial court did not identify any factors at all. The appellate court said the trial judge needed to identify at least one aggravating factor before imposing consecutive sentences. As such, the defendant was entitled to a new sentencing hearing.
Contact Rigney Law LLC Today
In many cases, it is possible to negotiate a plea to provide for concurrent rather than consecutive sentences for multiple crimes. An experienced Indianapolis criminal defense lawyer can properly advise you on this issue. If you need to speak with an attorney, contact Rigney Law LLC today to schedule a free initial consultation.
Source:
scholar.google.com/scholar_case?case=4899718358880246260