Kassi Rigney Quoted in Indy Star Article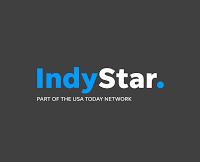 Attorney Kassi Rigney was quoted in this Indy Star article.
Meth, guns, cellphones: 'Defective' warrant jeopardizes evidence in triple killing
When Indianapolis police found the bodies of three young people in a field on the city's south side in October 2021, they used witness interviews and phone records to establish Caden Smith as a suspect.
Joseph Thomas, 18, Michael James, 22, and Abdulla Mubarak, 17, had been shot multiple times. More than fifty 9mm bullet casings dotted the ground near their bodies.
Weeks after the tragic discovery, an armored SWAT vehicle arrived outside a residence associated with Smith, who was 16 at the time, on the south side of the city. The SWAT team called out orders over a loudspeaker at the residents inside. They threw "noise flash diversionary devises (sic)" in the back and front yards, according to a probable cause affidavit.
They forced open the front screen door and shot a bean-bag munition through one of the windows. They sent an aerial drone inside to scan the house, and targeted a bedroom with "aerosol gas."
Smith was arrested at the end of the dramatic police action. Today, though, he's out of custody.
Nearly a year after his arrest, Smith was released with an electronic monitoring device in October. A judge authorized him to be let out on pre-trial release because that SWAT show of force, and the warrant that preceded it, may have been unconstitutional.
The decision was a blow to authorities' efforts to resolve a crime that helped elevate Indianapolis' homicide count to an all-time record last year. But Smith's attorney says in court filings police failed to meet a legal standard intended to protect civil liberties and due process in their ask for a search warrant.
Here's the argument the attorney made that won over the court.
Attorney argues there was no probable cause
A Marion County judge determined the search warrant for Smith's house was issued without probable cause. As it stands right now, nothing that police seized from his bedroom — a .40-caliber Glock handgun, a 9mm P80 handgun, a plastic bag with unfired bullets, AR-15 modifiers, a bullet proof vest, six cellphones, 103 grams of methamphetamine and 75 grams of marijuana — can be used against him at trial because of the faulty warrant.
"They just had insufficient facts that evidence of a crime would be found at the place to be searched, at the time of the search," David Hennessy, Smith's attorney, told IndyStar.
Hennessy asked the court to suppress the evidence in August. He said their warrant request failed to show that Smith, or evidence against him associated with the three deaths, was believed to be inside that home at the time SWAT unleashed its technology on the residence.
Prosecutors objected. They said the search warrant was requested based on "reliable, credible hearsay" by multiple witnesses. Among the witnesses: James' girlfriend. She told police her boyfriend said he was going meet with a person named Caden to get some "switches" for a gun, according to the probable cause affidavit. Another witness said Thomas was planning to meet with a person named Caden to ask about a gun.
A switch is a device that allows a semi-automatic Glock pistol to fire like an automatic weapon. They're classified as a machine gun under federal law, which means they're illegal.
Prosecutors say Smith 'independently connected' to the deceased
Police testimony demonstrated "Caden Smith was independently connected to Michael James and Joseph Thomas, that he was set to meet with both men about firearms shortly before they were shot to death, and that he lived at" the address targeted by the search warrant, deputy prosecutor Robert Beatson wrote to the court.
Taken together, that information established "a fair probability that evidence of those murders would be found in his residence," according to Beatson.
But Hennessy argued in court documents the hearsay evidence police relied on fell short. In an Indiana Court of Appeals decision from 1980, Hennessy wrote, the justices determined the standard for probable cause as two-fold: whether the specific items targeted by a search are sufficiently connected to a crime, and whether those items can be found at a specific location.
Hennessy says the omissions don't end there. "There are no facts recited indicating that Caden Smith was present when the three decedents were killed," he wrote in court documents.
His arguments won over the judge.
'Defective' warrant clashes with Constitutional rights
Marion Superior Judge Jennifer P. Harrison wrote in her order to suppress the evidence that the warrant was defective. In line with rights granted by the U.S. Constitution, any evidence acquired because of the warrant can't be entered in the case against Smith, she wrote in a September order.
By mid-October – just two days after the year anniversary of when the three bodies were found – Smith was let out with a GPS monitor. The only restriction listed on his release order is that he's not allowed to leave the state.
Former Marion County prosecutor Kassi Rigney said the standard is remarkably high for law enforcement to be able to search someone's house.
"That's the most protected place that you have in our country," Rigney said.
"My understanding is they took information, and they basically said, 'This person is involved, he lives here, there should be evidence of a crime where he lives.' Case law is clear: That is not enough," she explained.
Rigney, who did not review court documents in Smith's case, said prosecutors can generally argue that police executed a warrant on good faith if the warrant was approved by a judge, which is what happened here. The problem with that is it can perpetuate the argument that officers themselves do not need to know the law.
Hearsay like the kind police relied on is a common part of criminal cases, although there are a number of exceptions determining when it can, and when it can't, be used.
"It is a very, very complicated thing. And it is absolutely valid evidence. People can be convicted on hearsay evidence alone. The question is, when it gets in front of a jury, if the jury believes that hearsay is valid evidence, assuming it gets in front of them based on one of those 20 exceptions," Rigney said.
The Indiana Attorney General's Office has appealed Harrison's decision, meaning it's not yet set in stone that the recovered evidence will be kept out of the case. Neither party has submitted appeal briefs as of early November.
IndyStar reporter Phyllis Cha contributed.
Call IndyStar courts reporter Johnny Magdaleno at 317-273-3188 or email him at jmagdaleno@indystar.com. Follow him on Twitter @IndyStarJohnny